John Alfred - Chief Executive Officer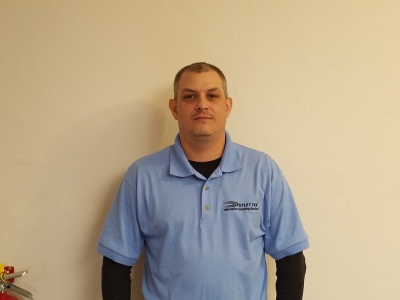 Outlet Tek, LLC was founded by John Alfred in 2014 as an LLC in the state of California.  John is a former law enforcement officer and decided to retire and start his dream.  John had a dream of a one stop technology shop and Outlet Tek was born.  John has been active in technology for the last 25 years and has numerous technology certifications and on the job experience.   John is a resident of Calaveras County and opened his company here to help build the economy.  John looks forward to growing his company and the local economy here in Calaveras County.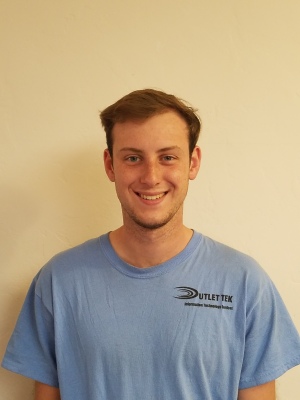 Andrew Alfred - V.P. Administration

Andrew has had a long-vested interest in technology and has learned under John for years. Andrew began his work with Outlet Tek part time in 2015 and continued to help when needed for years. Andrew took up a managerial role mid-2017 and has since had an important role at Outlet Tek. He is the primary contact for the majority of our contract clients and oversees in-shop activity. Andrew is currently studying in the field of engineering.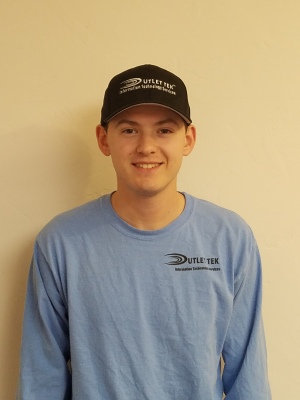 Kyle Alfred - V.P. Operations

Kyle has helped out John since 2015 while attending Calaveras High School.  Kyle graduated in 2018 and is currently working as a technician for Outlet Tek.  Kyle is continuing his education and attending college while working.  Kyle is pursuing a degree in engineering.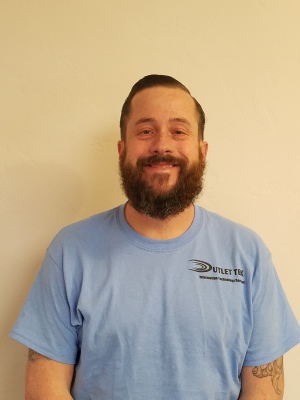 Jared Moen - Network Engineer

Jared started his technology career at ITT Tech in 2009 studying Data Communication System Technology.  He graduated from ITT Tech in 2012 with a Bachelors Degree in Data Communication System Technology.  Jared started with Outlet Tek as a contractor in November of 2018 and subsequently made an employee the same month.  He is a United States Navy Veteran.  Jared currently manages serveral large customers and will be continuing his technology education.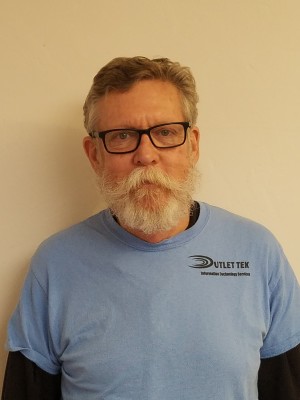 Layne McCollum  - Technician

Layne started with Outlet Tek in May of 2018 as a contractor.  He was transitioned to full employee status in October of 2018.  Layne has his Comp TIA network and A+ certification.  He is also a certified PC Technician by Asher College.  Layne is continuing his education with Microsoft and Intel training.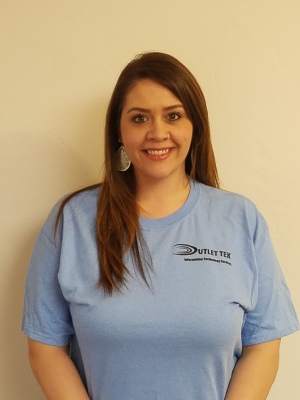 Maria Brothers - Executive Assistant

Maria started with Outlet Tek in December of 2018.  She came to us when Foothill Drug Store was closed.  Maria currently handles many administrative functions including payroll and billing.  She will be continuing her education with Outlet Tek and has become a valued part of our family.

Maria is a wife and mother of 4 and very involved with her church.